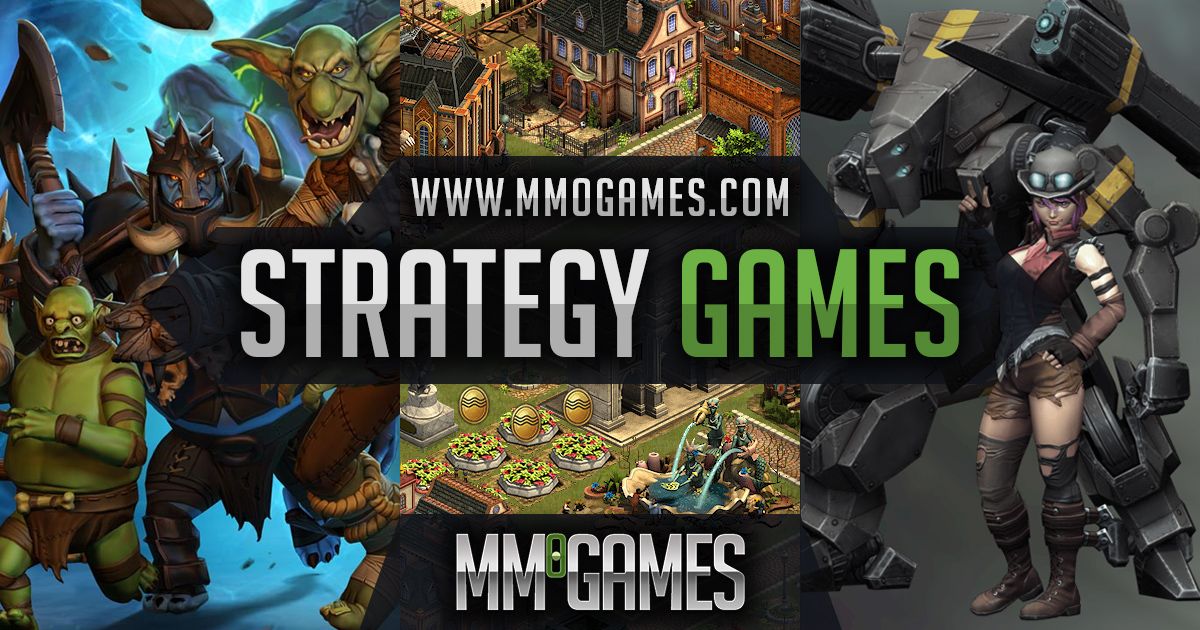 WITH THE RIGHT TACTICS AND STRATEGIES TO SUCCESS – ONLINE STRATEGY GAMES ON MMOGAMES.COM
A wise man does not make all the mistakes himself. He also gives others a chance. (Winston Churchill)
Are you looking for a challenge that will allow you to fight thousands of people? Do you want to create world kingdoms and lead entire empires? Or would you rather fight for your life in a duel? If you want to show others what you are made of, free online strategy games are perfect for you. Free-to-play multiplayer strategy games can be played in your browser or on your phone. There is a reason why they belong to the most popular genres of the online gaming world: nothing feels as amazing as winning a tough battle after having invested precious time and energy. Planning wars alongside allied players is a rewarding and fascinating experience since you are also fighting for each other's glory. What could be more exhilarating for a born leader than deciding over the fate of entire worlds? This is what our selection of free online strategy games on mmogames.com has in store for you.
Building a world step by step or in real time – Different online strategy games explained
It doesn't matter if you are into long-term planning or quick battles – there are plenty of options to demonstrate your abilities and strategic mind. Resource management and development play a very important role. Building-strategies are also a central element in many games and help with future growth and maintaining progress. If you have to make decisions in real time and you want them to have a positive impact, you are probably playing an RTS game. Hundreds and thousands of competitors are trying to create the best strategy to conquer as much virtual territory as possible. Complex alliances and treaties are usually the results if you dive into the fascinating world of multiplayer strategy games. Don't hesitate to ask neighbors and friends for help. A well-coordinated strategy is the key to success.
Games in which players take turns like collectible card games, focus on competing against a few or just one opponent. Just like in a chess game, people take turns trying to predict the competitor's next move and weighing their options to win. In any case, you need a strategic mindset and skills to become the winner in a multiplayer strategy game.
Central elements in a strategy game:
Competitive gameplay (with and against each other)
Resource management and building
Planning und tactics
It's about winning!
Beginner strategies for starting out successfully
The different levels of difficulty have to match the player. If you are winning effortlessly by playing a certain strategy, you should look for a much harder challenge – maybe in a world playing the best of the best. On the other hand, it's possible that you will feel overwhelmed right at the beginning of a battle after you have left the beginner's playing field. Suddenly, you will have to face much stronger and more aggressive players. Sometimes it's helpful to support other players and hope that they will return the favor if you happen to be in the same situation. If you show up at the right time in a strategy game, you've already won half of the battle. More experienced co-players can also give you the advice you need in order to change your fortune. Maybe you can also find help in our advice section or NEWS section on mmogames.com in order to perfect your gaming experience.