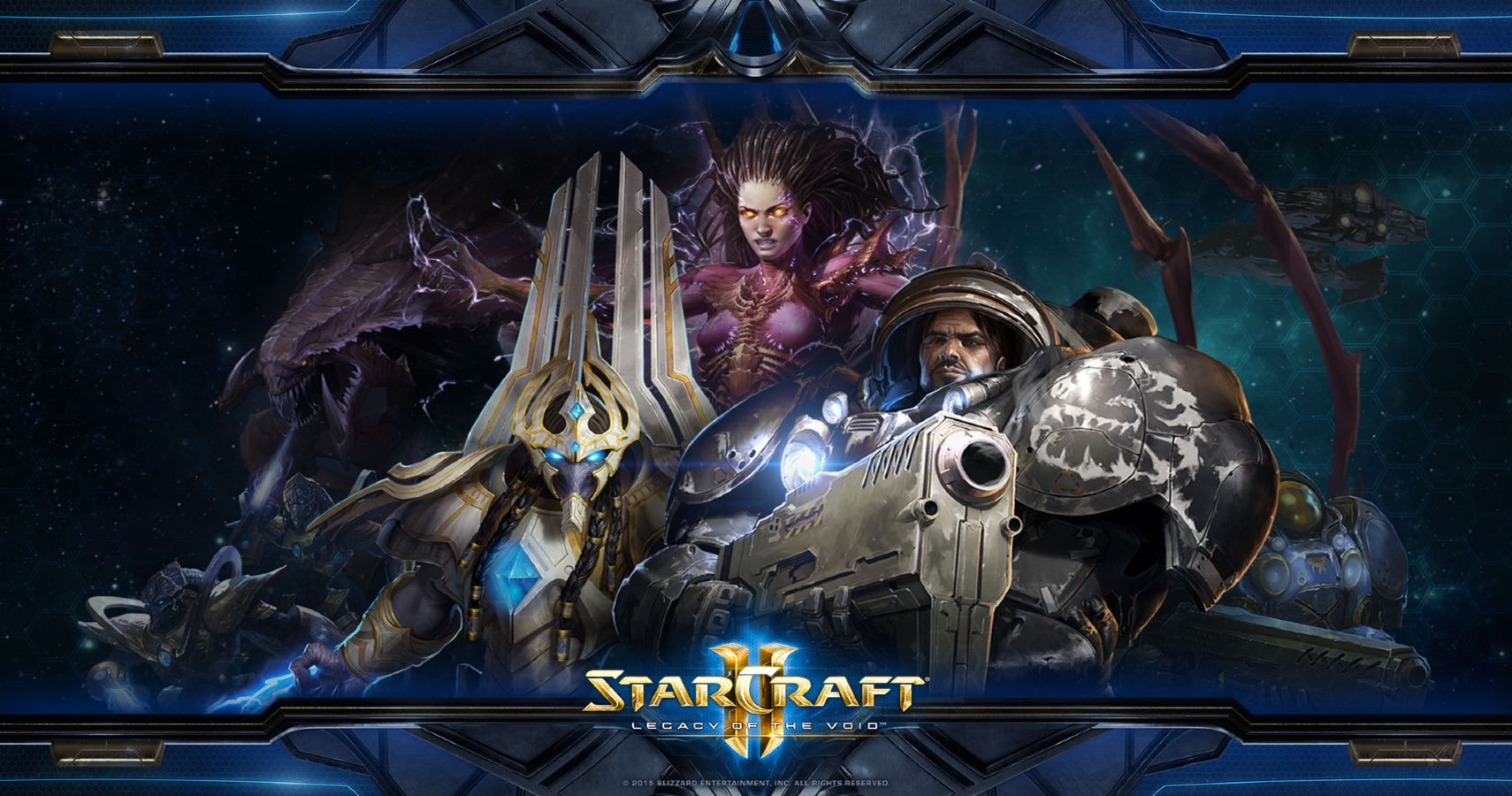 The system will fundamentally change the core gameplay of the Commander and is sure to provide a far more diverse style of play going forward.
It is hard to believe that Starcraft II launched ten years ago, and updates are still rolling out to keep the game fresh and engaging for players. To celebrate the anniversary, patch 5.0 brings several changes to gameplay, and most importantly, a new Prestige system that will offer players a new way to play their Commanders in co-op.
The new system will allow players to progress through levels 1-15 up to three additional times per commander, and each time a Prestige is activated, a unique Prestige Talent is unlocked. These will fundamentally change the core gameplay of the Commander and is sure to provide a far more diverse style of play going forward.
Continue scrolling to keep reading Click the button below to start this article in quick view. advertising
Via: youtube.com (Nostrebor Gaming Starcraft 2)
This is sure to add a massive amount of replay value to the game when considering how much needs to be played to unlock everything. As there are 18 Commanders to choose from and three talents to unlock for each, this means that players will need to level from scratch a total of 54 times, and even more if any Commanders are not currently at the level cap.
Each talent offers a unique way to tackle the game. For example, one talent for Abathur is called The Limitless, allowing for players to have as many Ultimate Evolutions as a player can afford at the cost of 200 Biomass to initiate the morph, and Biomass only provides half the normal benefits. While far slower than most units, the idea of having an army of Brutalisks instead of the normal limit of three is a fun way to play with a friend.
advertising
While that might be a ridiculous, ineffective way to play (but very fun), other talents offer players a way to play that they may not have considered before. Fenix's shell cost reduction for example will push players towards using Champions, since they require less resources to summon, and by extension, less punishing to lose in battle. If one considers each talent like a new way to play the game, each playthrough will feel unique and fresh.
Via: youtube.com (Nostrebor Gaming Starcraft 2)
RELATED: New Blizzard Merch To Celebrate StarCraft II's 10-Year Anniversary
In addition to Prestige Talents, patch 5.0 also brings several changes to co-op Commanders, with a range of buffs and nerfs. Abathur, Dehaka, Artanis, and others have received several improvements to abilities that will make them far more effective and will surely help in leveling each up to unlock all of the co-op talents.
advertising
The only thing Starcraft 2 needs now is more maps for co-op play, though there has not been any news about that from Blizzard in a while. Be sure to dive in and earn all the new Prestige Talents!
Source: starcraft2.com
NEXT: Dead By Daylight Updates Matchmaking On PC And Consoles
Pokemon Sword & Shield: 10 Pokemon Worth Catching & Training ASAP
About The Author Patrick Kobek (2016 Articles Published)
The Fantastic, Science-Fiction, and Horror are Patricio's go-to genres for literature, film, and gaming. Dead by Daylight is his daily bread and butter as he writes for TheGamer. He teaches Spanish at McGill by day and writes next to his Staffy x Boxer rescue from the SPCA by night. Patricio graduated from the University of Alberta in 2006, 2012, and will have one more degree in hand by 2020. Innovation in game development, the economics of making games profitable, and the downward, decadent spiral of former great gaming companies fuels his soul to write daily. Will Blizzard Entertainment do something controversial often enough to keep this reference relevant? Patrick certainly believes they will.
More From Patrick Kobek advertising