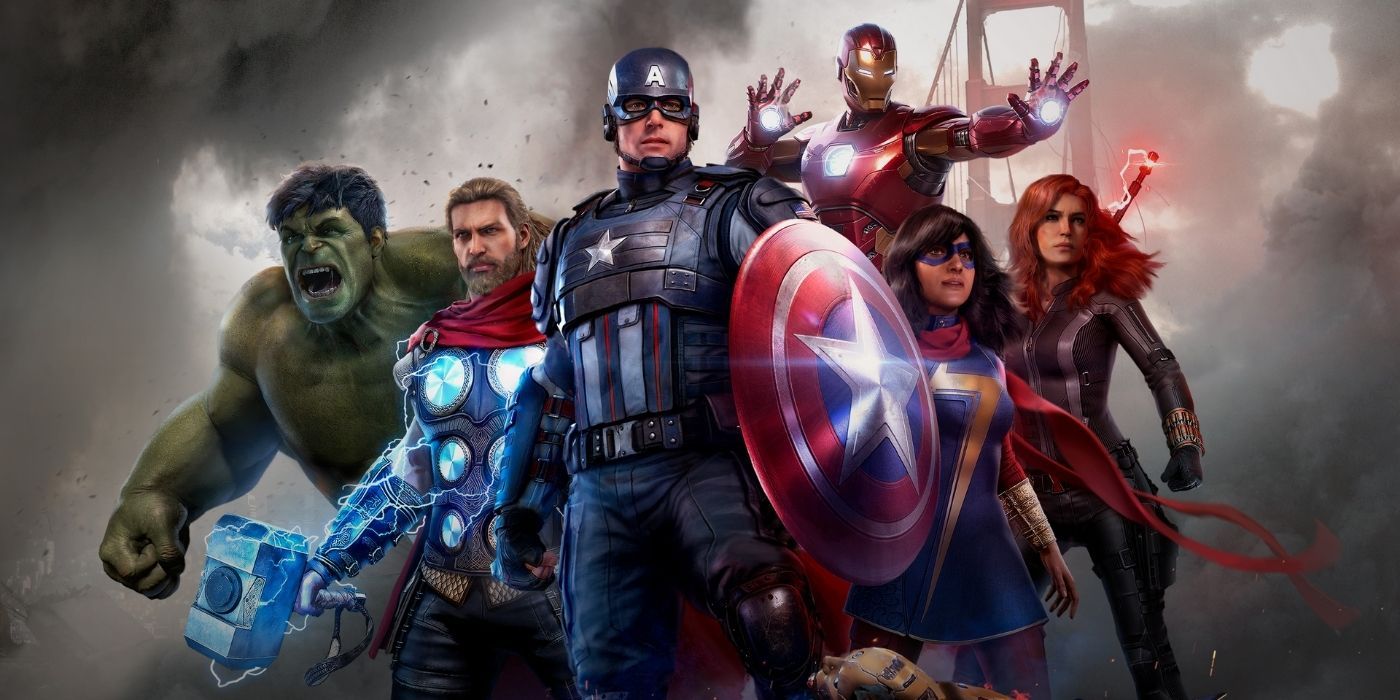 An official transcript from the publisher of the Marvel's Avengers video game confirmed that the game failed to meet Square Enix's expectations.
The publisher for Marvel's Avengers video game confirmed that the game sold well below Square Enix's expectations.
Following reports that the game underperformed, an official transcript about the disappointing release was shared by GameSpot.
RELATED: Marvel's Avengers Review – A Powerful Superhero Experience
"The HD Games sub-segment posted an operating loss as initial sales of Marvel's Avengers were lower than we had expected and unable to completely offset the amortization of the game's development costs," the transcript read in part. "In the second half of the fiscal year, we hope to make up for slow initial sales by offering ample additional content to grow our sales."
Square Enix and Crystal Dynamics reportedly spent $100 million in developing the game, and another $60 million on marketing, totaling up to $170-190 million, according to video game analyst David Gibson. If those numbers are accurate, it's possible the companies lost nearly $63 million on the superhero game.
Released in September, Marvel's Avengers focuses on Earth's Mightiest Heroes reassembling five years after a tragic accident, with Kamala Khan/Ms. Marvel joining their ranks.
The Avengers soon find themselves battling Advanced Idea Mechanics and its lead scientist George Tarleton, who becomes the supervillain M.O.D.O.K. The game will add Spider-Man as an exclusive character for the PlayStation 4 version, while the Kate Bishop incarnation of Hawkeye is scheduled to arrive Dec. 8.
In the previously-announced "Taking A.I.M." operation, players will control Kate or the other Avengers, as they uncover a plot that weaves in alternate timelines and new threats.
Kate's journey leads to her former mentor and original Hawkeye Clint Barton, who has also gone missing. The story involving Clint will continue in 2021's "Future Imperfect" expansion, which will explore the alternate timelines Clint found himself wrapped up in.
RELATED: Marvel's Avengers is a superpowered game with super-weaknesses
While Marvel Avengers has failed to meet expectations so far, another Marvel game — Kabam's Marvel Contest of Champions — is flourishing.
The free-to-play mobile fighting game allows players to complete quests and arenas to win various rewards, which can be used to redeem crystals that can be used to collect a new random character or make their existing characters stronger. Contest of Champions also has more than 170 superheroes and villains available as "champions."