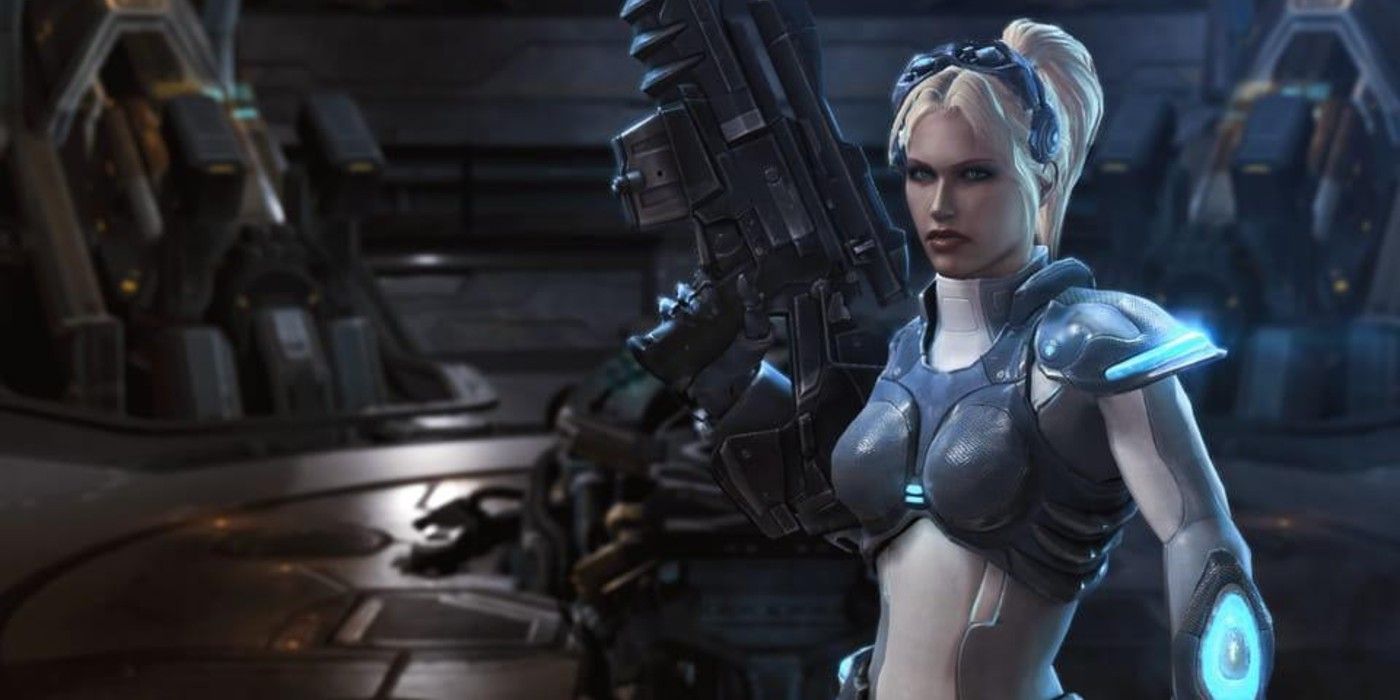 With the future of the StarCraft series uncertain, StarCraft 3 could still happen. However, it would have to be released under a different name.
It's been a decade since StarCraft II: Wings of Liberty released, and a possible follow-up has long been a source of speculation and rumors within the fandom. While the future of the series is now uncertain, StarCraft 3 is still a possibility. However, it may release under a completely different name.
Recently, Blizzard announced it was ending most support for StarCraft 2, which leaves the future of the franchise up in the air. However, for many fans of the StarCraft series, a new entry in the real-time strategy sci-fi franchise is in high demand. StarCraft 2 faced some technical difficulties, including reports claiming the game caused overheating that could permanently damage video cards. Still, StarCraft 2 was critically praised and sold well, so the chances for a follow-up seemed good.
Continue scrolling to keep reading Click the button below to start this article in quick view. advertising
Related: StarCraft's Best Player Is Leaving A Tournament Up To Chance – And It's Working
In the years since, many veterans have left Blizzard over a variety of issues. This has left many of the company's IPs in question, and Blizzard appears to no longer be interested in making StarCraft games. A shooter known as StarCraft: Ghost was reportedly scrapped, and the end of StarCraft 2 support appears to be the final nail in the proverbial coffin. However, it's those past employees who left Blizzard that may hold the key to reviving the series for a StarCraft 3.
How StarCraft 3 Could Happen With Frost Giant Studios
Past Blizzard employees like Tim Morten and Tim Campbell have since formed Frost Giant Studios. The company comprises veterans of the StarCraft series and is looking to revive the real-time strategy genre. In fact, Frost Giant Studios has raised around $4.7 million so far for their new RTS project. Because of this, Frost Giant Studios could easily release a "spiritual successor" of StarCraft 3 as their RTS game. The interest in the project, as well as the talent and expertise, are all there. However, because of trademark issues, the game would have to be called something else.
advertising
Since Blizzard owns StarCraft, the RTS game from Frost Giant Studios won't be able to use the name. While it won't be able to be set in the same world as the original StarCraft games, likely due to licensing issues, a sci-fi RTS game from the people who made StarCraft 2 may be the closest thing to an official StarCraft 3 fans will ever get. Details surrounding the RTS project from Frost Giant Studios is still in the early stages, but players should be able to expect more news soon.
While it may not be the official StarCraft 3 that some fans want, a sci-fi real-time strategy game from the makers of StarCraft 2 would be a StarCraft follow-up in all but the name. For fans who don't want to see the StarCraft series abandoned, a spiritual successor from Frost Giant Studios is great. Hopefully, more details on the upcoming RTS project will arrive soon.
advertising
Next: How Shadowlands Can Bring Back A Classic World Of Warcraft Hero
This Animal Crossing Pokémon Battle Is Perfectly Done
About The Author Austin King (817 Articles Published)
Austin King is an author of several books and hosts the Dragon Quest FM and JRPGs & Me podcasts. You can find him on Twitter @DragonQuaustin.
More From Austin King advertising